Where to stay in Prague – Best areas and hotels
Finding a good place to stay in Prague is very simple. It is one of the most visited cities in Europe and there is a wide range of accommodation. The capital of the Czech Republic is a very special destination. Its historic center on the banks of the Vltava River will make you feel as if you're inside a fairy tale. I'll tell you the best areas and hotels to stay in Prague for all budgets.

1. Old Town (Staré Mesto), the best area to stay in Prague
Although it is the most expensive area to stay in Prague, it is also the most comfortable and the most recommended for its historical value. You can reach the most beautiful places in the city by taking a walk. You will also find many shops and restaurants near your accommodation.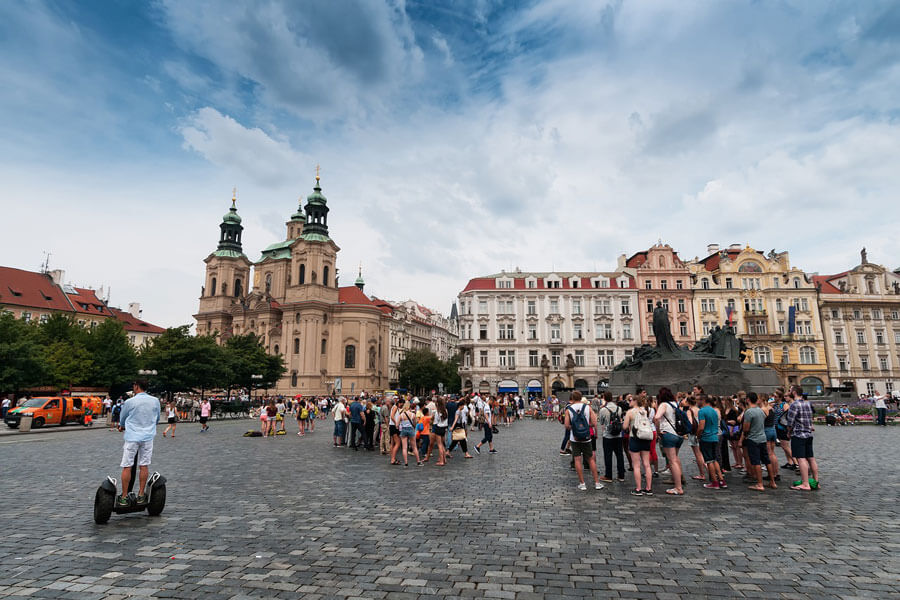 There is a great offer of apartments with more affordable prices than hotels, although in summer the price rises considerably. Most accommodations are located around the Old Town Square and the astronomical clock. Because of its privileged location, we believe it is the best area to sleep in Prague.
2. New Town (Nové Mesto), a great area to stay in Prague near everything
It is also within the district of Prague mentioned above, but is a little further south of the Old City. The location cannot be beat: a few steps from Wenceslas Square, where the commercial area of ​​Prague is. You will also be very close to the Dancing House of the famous American architect Frank Gehry, protagonist of some of the curiosities of Prague. In short, the New City is an ideal area to stay in Prague if you want to be close to everything but outside the main tourist area.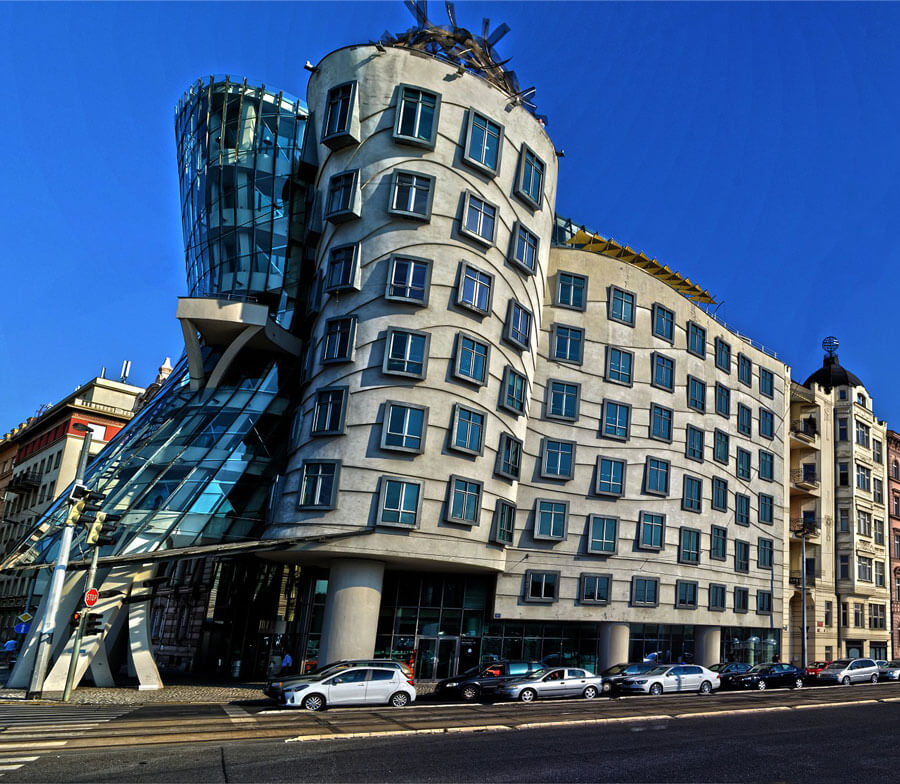 3. Malá Strana, the perfect place to stay in Prague as a couple
It is the neighborhood located just across the Charles Bridge, the city's most famous attraction. Malá Strana is a good area to stay in Prague because it has several palaces, historic buildings and a lot of atmosphere. There is less supply of hotels than in the center of Prague, but it is very easy to find perfect accommodations for a couple getaway. The cobbled and narrow streets create a very romantic atmosphere.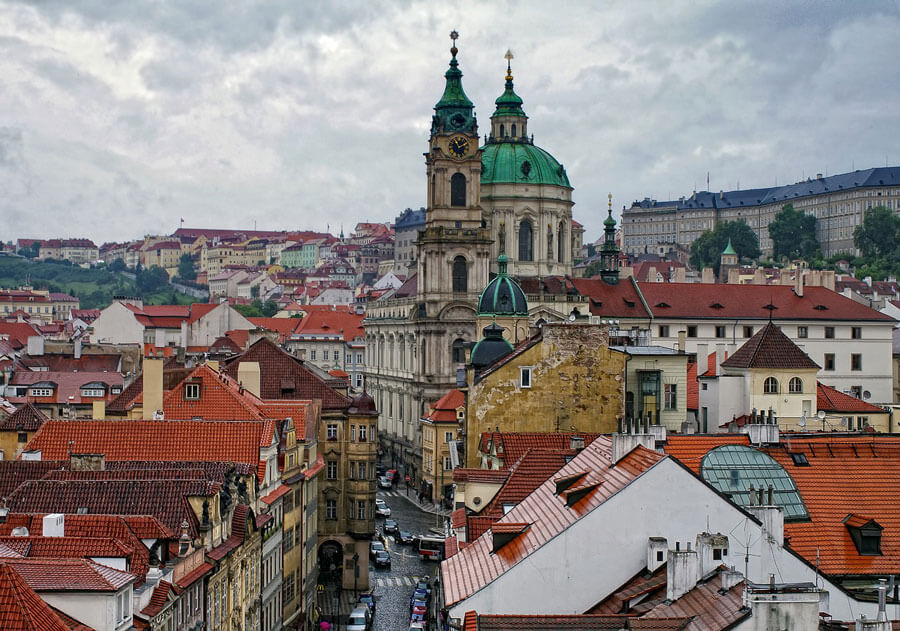 There is a 10 minute walk to the Old Town square. It is also the area where there are more tourist attractions such as Charles Bridge, Prague Castle or Strahov Monastery.
4. Prague 2, near the station at affordable prices
Touching the train station and the New City is the Prague 2 neighborhood. It is a fairly quiet area, but there are still some shops. If you prioritize saving and do not mind walking about 25 minutes to reach the center of the historic center, this neighborhood is perfect for you. Being away from the main tourist attractions there is a significant drop in prices. You will find cheap hotels and apartments. Also, if you plan to visit other cities such as Budapest or Vienna, you will be conveniently close to the station.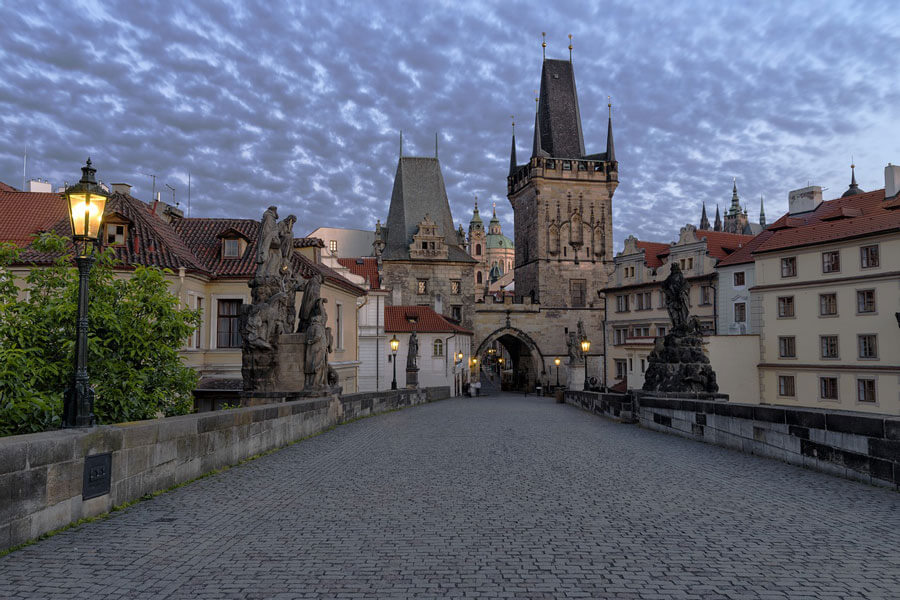 5. Prague 3, a very economical neighborhood to stay in Prague
If you are looking to get away from the city center, this is an ideal area to stay in Prague. It is a very diverse neighborhood: there are some very quiet parts and others known for their party places. The most striking thing about Prague 3 is its prices: there are hotels, hostels and apartments for less than € 50 a night.
In addition, it is relatively close to the city center, a half hour walk and about 15 minutes by public transport. It is a smart choice to stay in Prague 3 if you move by rental car. As it is separated from the city center you will have easier parking and you will not have to withstand traffic.
Tags In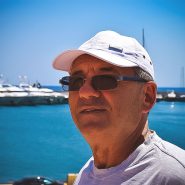 Paris
My name is Paris and I am a 30 year old vivid aspiring traveler in the body of a 65 year old man. My passion has always been going out there and taking things in while exploring the wildness and the magic of the world. I hope you'll enjoy reading my stories.