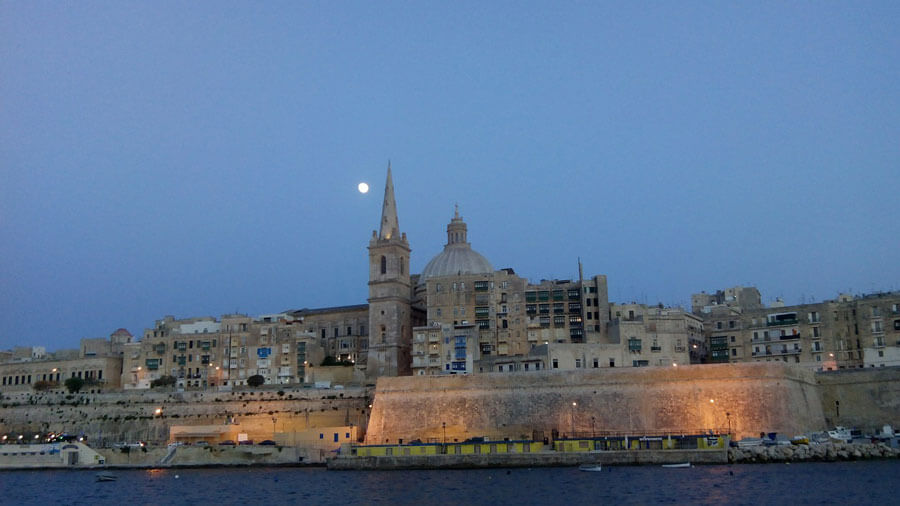 How to go from Malta to Comino
Going from Malta to Comino is a very popular day trip. The island of Comino is the smallest of the three that make up the country, but it does not lack attractions! It has the famous Blue Lagoon, an amazing beach with crystal clear waters. But I also recommend you to walk around the island to get away from the crowds and find beautiful places. Blow you'll find how to go from Malta to Comino on your own or with an organized excursion.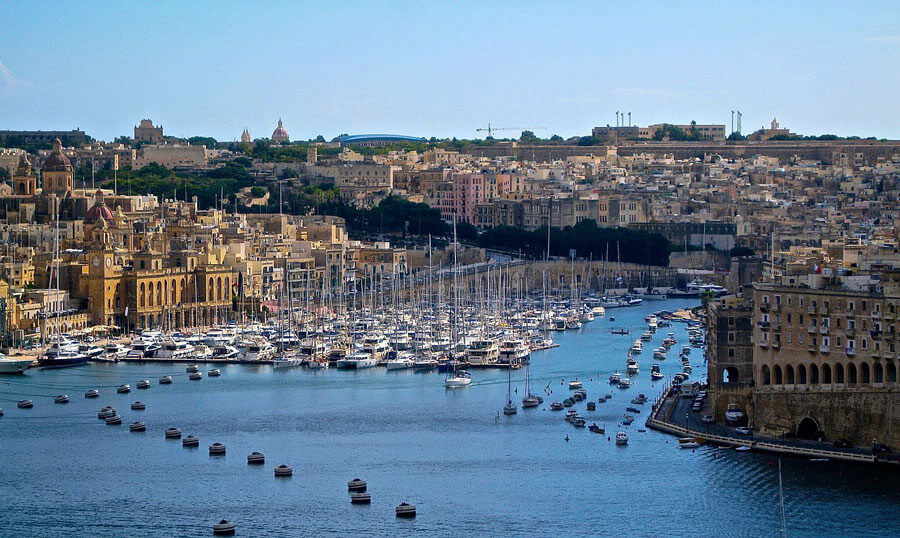 Comino is a very small island where only 3 people live permanently. There are not even paved roads. But if you want to enjoy the peace of the place when the island is empty of tourists you can sleep in the only hotel in Comino. Despite the desert aspect of the island, it receives a ton of visitors. You will find beach bars where you can buy food, drinks and souvenirs. There are also bathrooms and even lockers, which can be used to leave luggage if you stop in Comino before continuing to Gozo.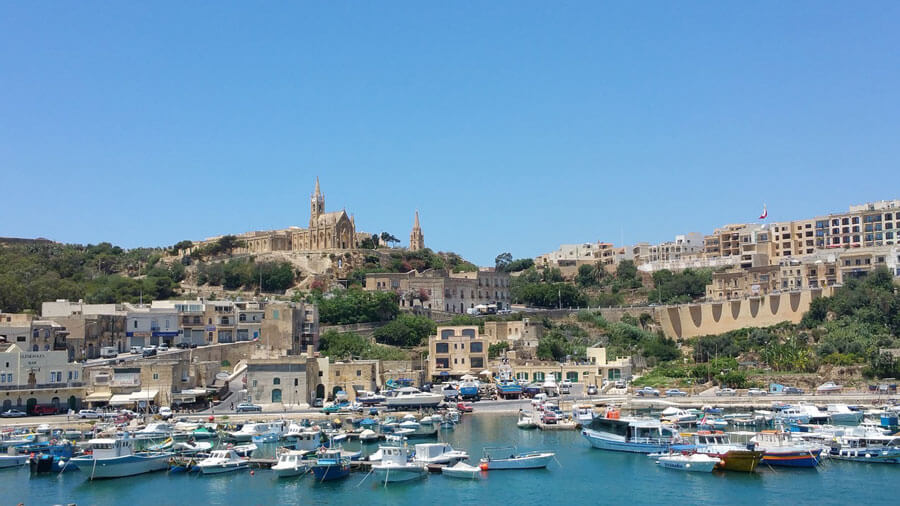 How to go from Malta to Comino
Go from Malta to Comino with a day trip, if you are looking for comfort
The most comfortable option to go from Malta to Comino is to book a boat trip. In addition to taking you to the island, they will pick you up at your hotel and leave you at the port. You won't have to worry about anything! The tour also includes unlimited food and drinks on board the ship. After a day surrounded by crystal clear waters, they will leave you back at your hotel.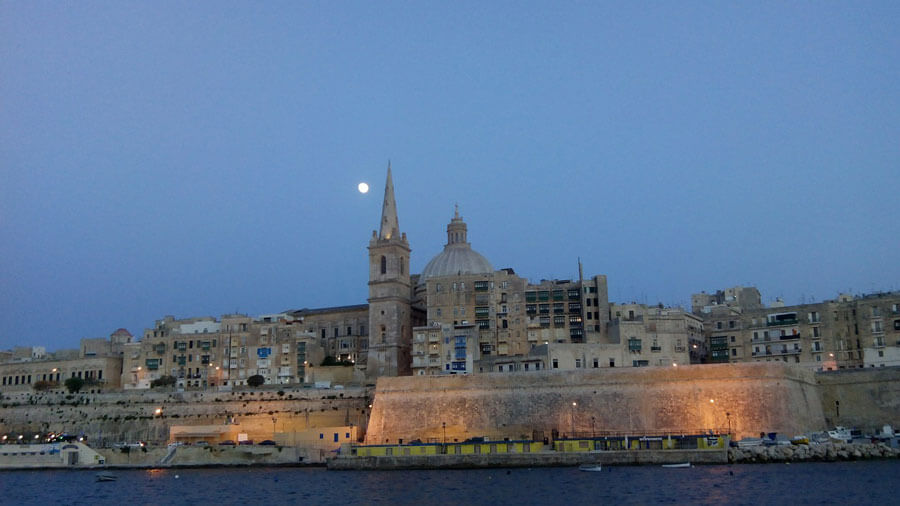 If you want to enjoy Comino at sunset, the only option is to book an afternoon excursion. The boats that you can use to go from Malta to Comino on your own do not circulate beyond 7pm. The excursion includes pick-up and drop off at your hotel, boat trip and food if you wish. When the sun begins to hide you can watch the sun set over the sea. A beautiful experience!
2. How to go from Malta to Comino by boat on your own, if you prioritize tranquility
Going from Malta to Comino for free is also very simple. In addition, it has a great advantage: you can arrive before the crowds and enjoy paradise almost alone for a couple of hours. From 11 am the Blue Lagoon begins to fill up with people. When the time comes, take your things and walk to other parts of the island, you will not find anyone!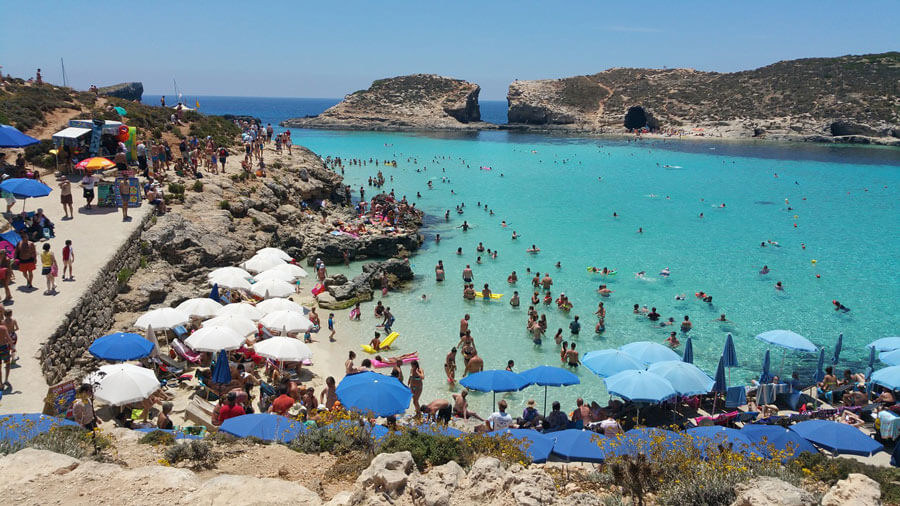 The trip to go from Malta to Comino takes about 20-30 minutes, depending on the state of the sea. Boats leave every half hour from 8:30 a.m. to 5:00 p.m. The last boat back from Comino leaves at 7pm during the summer season, make sure you don't miss it! Round trip tickets cost € 13. Boats to go from Malta to Comino leave from the port of Cirkewwa, in the extreme north of Malta.
How to get to the port of Cirkewwa
If you have rented a car in Malta you will have no problem getting to the port. And if you decide to move via public transport, you'll have no problems either, because there are a lot of bus lines that get there. You can see them in detail along with their schedules in the Malta bus trip planner. It takes about an hour and a half from Valletta, one hour from Saint Julian's and half an hour from Mellieha. You should not worry about skipping the stop because it is the end of the line of all the buses that arrive there. The bus ticket costs € 2 in summer and € 1.50 in winter.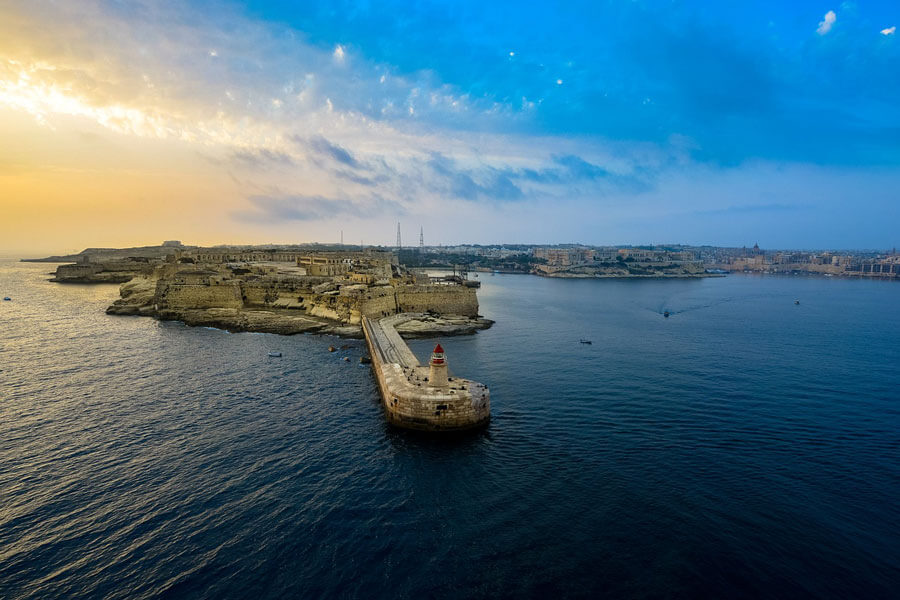 How to get tickets to go from Malta to Comino
Once in the port of Cirkewwa you must not enter the building. Follow the signs to get to the outdoor kiosk where tickets are sold to go from Malta to Comino. You can only pay in cash, make sure you carry enough money with you.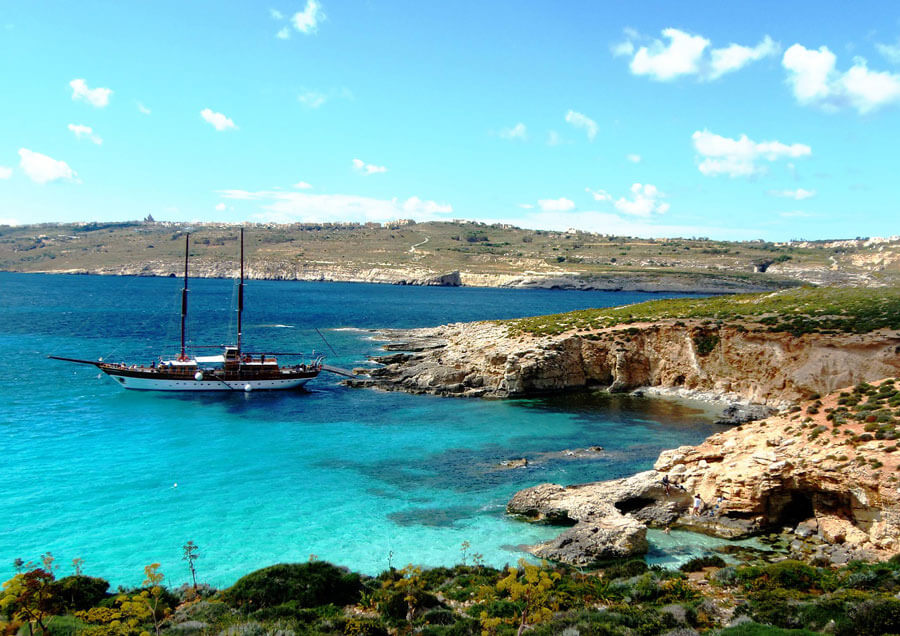 Once in Comino, all ships arrive at the jetty next to the Blue Lagoon. To return to Malta the starting point is that same. If you return before 2 pm, the captain will stop for a few minutes in some incredible sea caves that are only accessible by boat.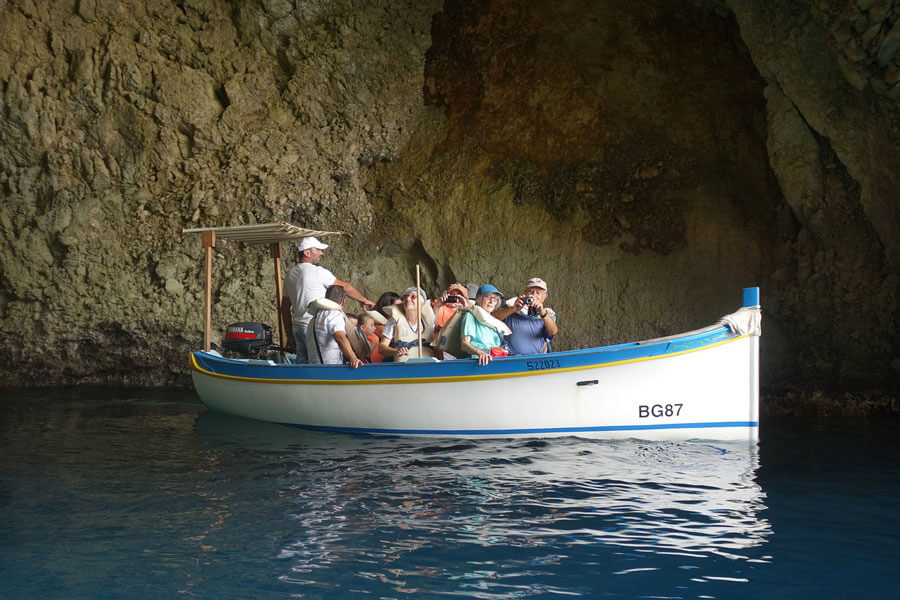 Can you take the Malta-Comino-Gozo tour?
If you look at the map, the island of Comino is between Malta and Gozo, the two main islands that make up the country. If you have more than 4 days during your trip, we strongly recommend visiting Gozo. The romantic streets of Mdina, the sunsets from Dwejra Bay, its incredible beaches and its more rural atmosphere will conquer you.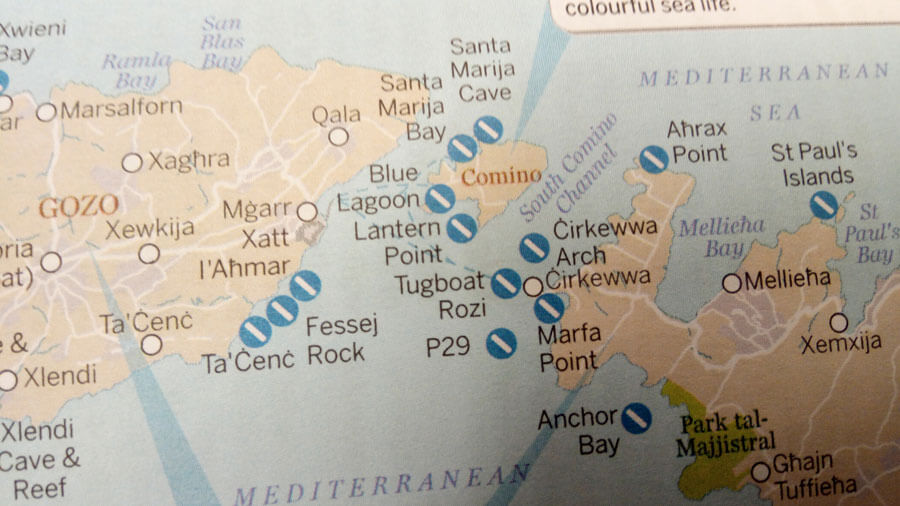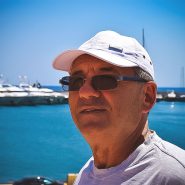 Paris
My name is Paris and I am a 30 year old vivid aspiring traveler in the body of a 65 year old man. My passion has always been going out there and taking things in while exploring the wildness and the magic of the world. I hope you'll enjoy reading my stories.