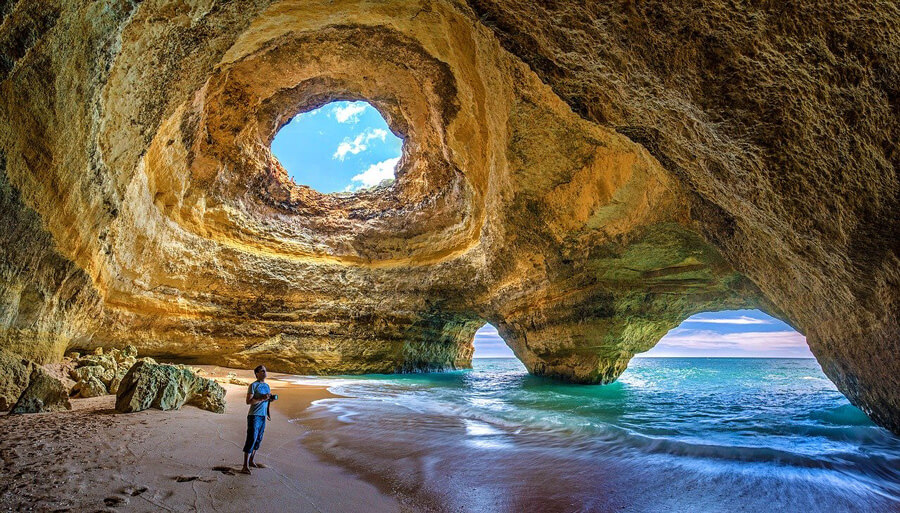 The Best Beaches on a Budget in Portugal for Elderly
Portugal is one of the best summer destinations characterized by stunning beaches. A widely known beach area is Algarve where sandy beaches and crystal clear waters make this place unique. However, there are some of the best beaches that are proper locations for the elderly and worth exploring.
Praia de Marinha
 Starting with the famous region of Algarve where there are many beaches to visit, one of the most iconic is Praia de Marinha. There are plenty of pictures showing this place justifiably. The beach surrounds golden limestone cliffs and a scenic walking trail. Crystal clear water, soft sand, and caves are some of the highlights of the beach.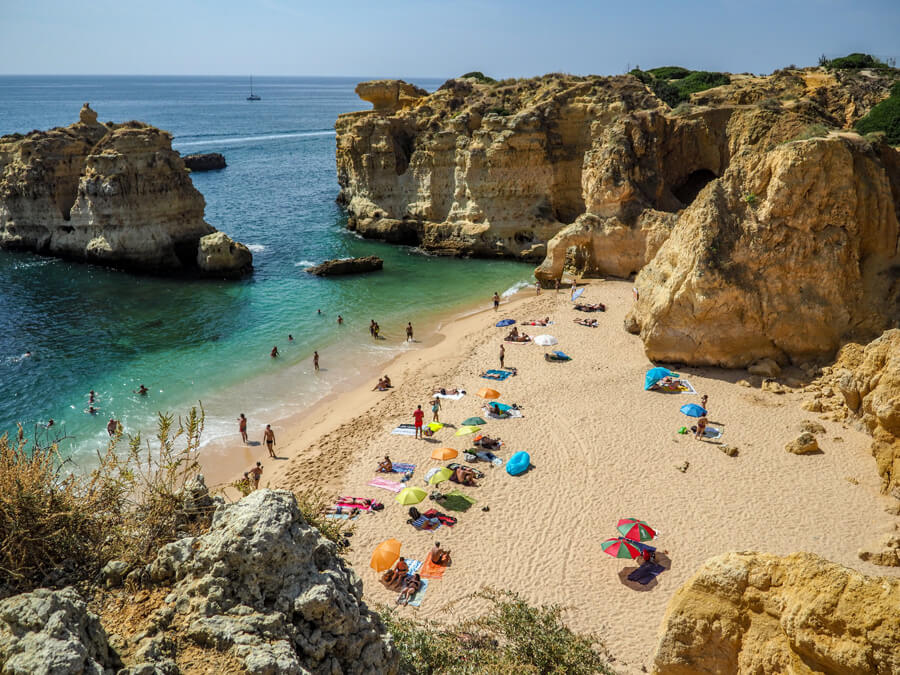 Praia de Arrifana
 The charming little village of Arrifana is the perfect place for seniors, as it is not a tourist attraction. The area is ideal to spend time in nature and at the beach, but it is a windy and huge place where surfers used to go. Although, it is totally worth visiting.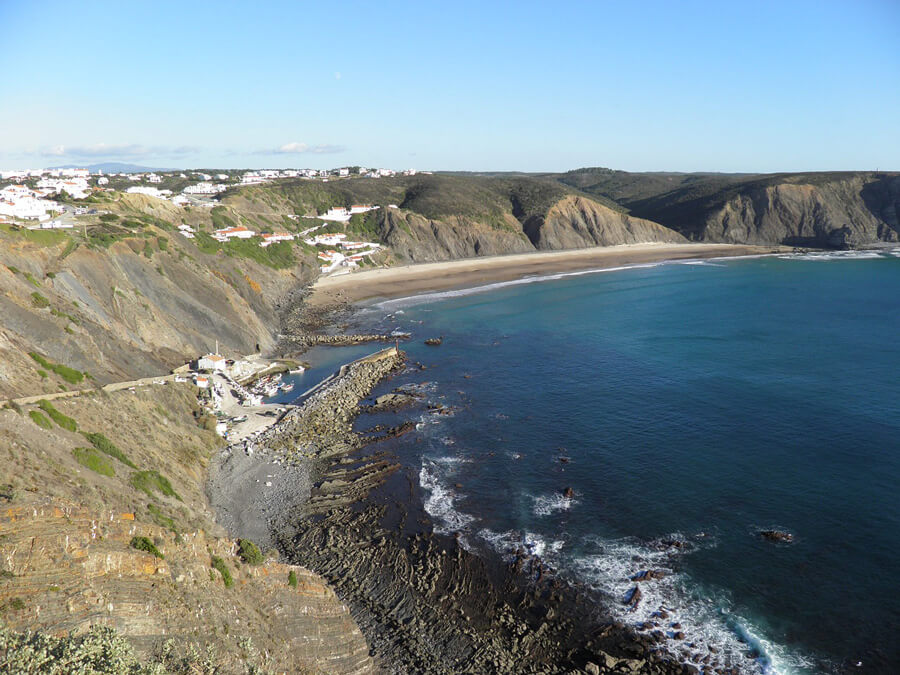 Praia Dona Ana
 Praia Dona Ana has an excellent rock formation, which is a characteristic of the Algarve region. The high cliffs offer protection from the sun and winds, so it is perfect to spend a day at the sea. There are also many accommodation alternatives which makes it ideal to visit.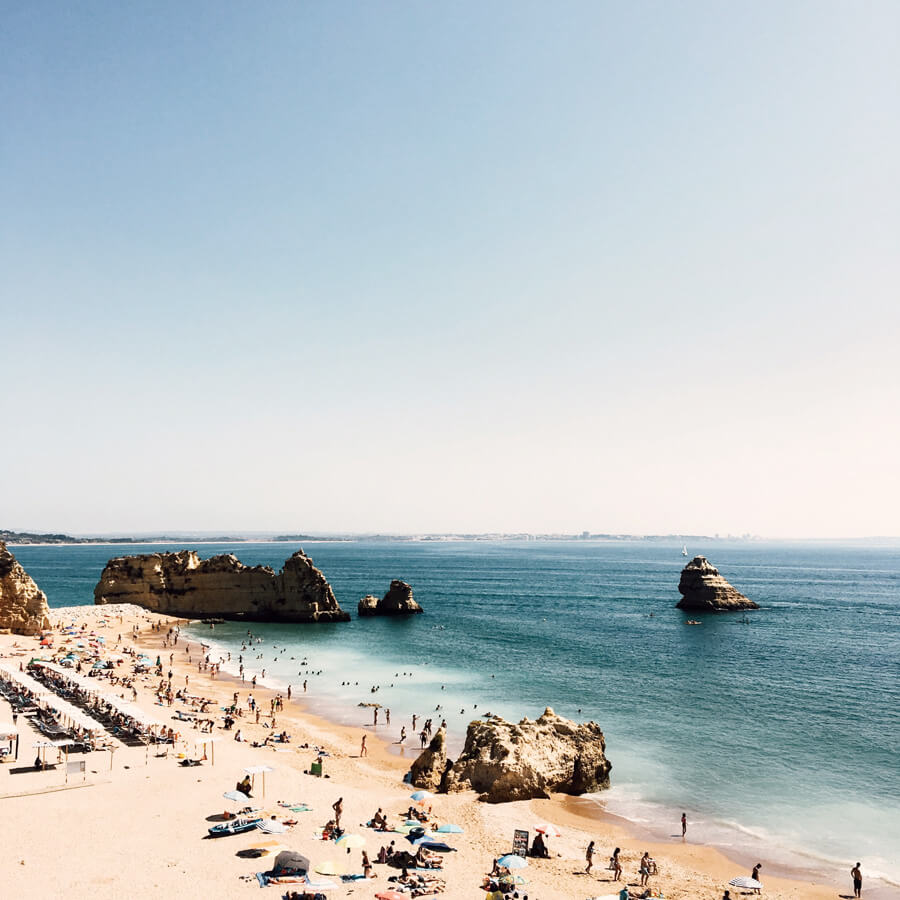 Praia do Camilo
 Wooden steps lead to Praia do Camilo, situated in close distance with the town centre. The route is easily accessible and you will need only 30 minutes to get there. However, when the tide is high, and it might be crowded, but totally worth it!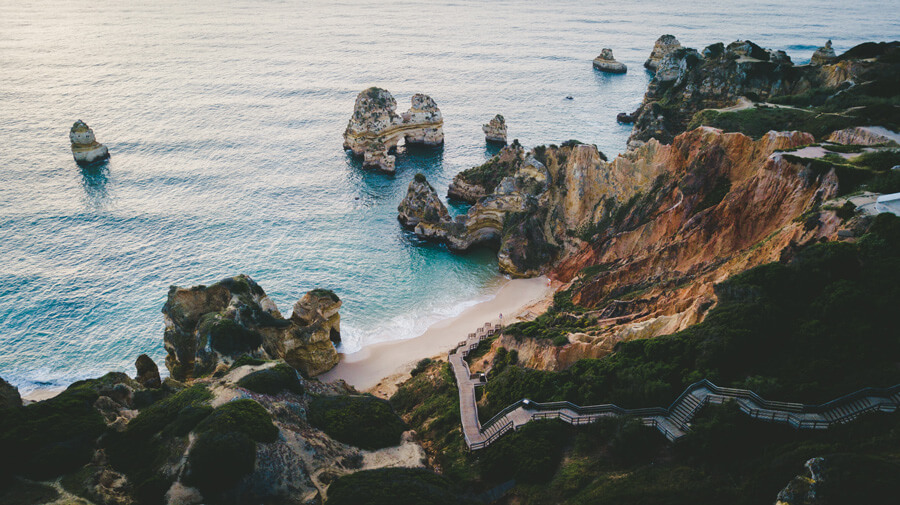 Praia de Benagil
Benagil is popular for its sea caves and a beautiful village that has been well preserved over the years. The beach area is exceptional with white sand protected by huge cliffs. Besides, in the beach area, you can go for a boat trip to a sea cave where there is a hole in its roof.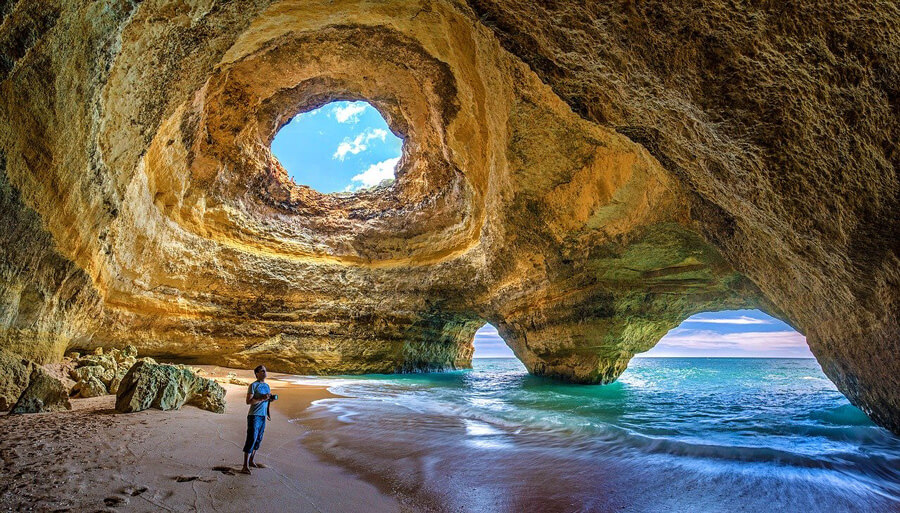 Praia do Carvoeiro
Carvoeiro is a cute fishing village in Algarve decorated with colourful houses, and stunning cliffs leading to the beach. Praia do Carvoeiro has become lately one of the main tourist attractions, and that's why it has various hotel options. But, the best time for seniors to visit is after the end of the high summer season.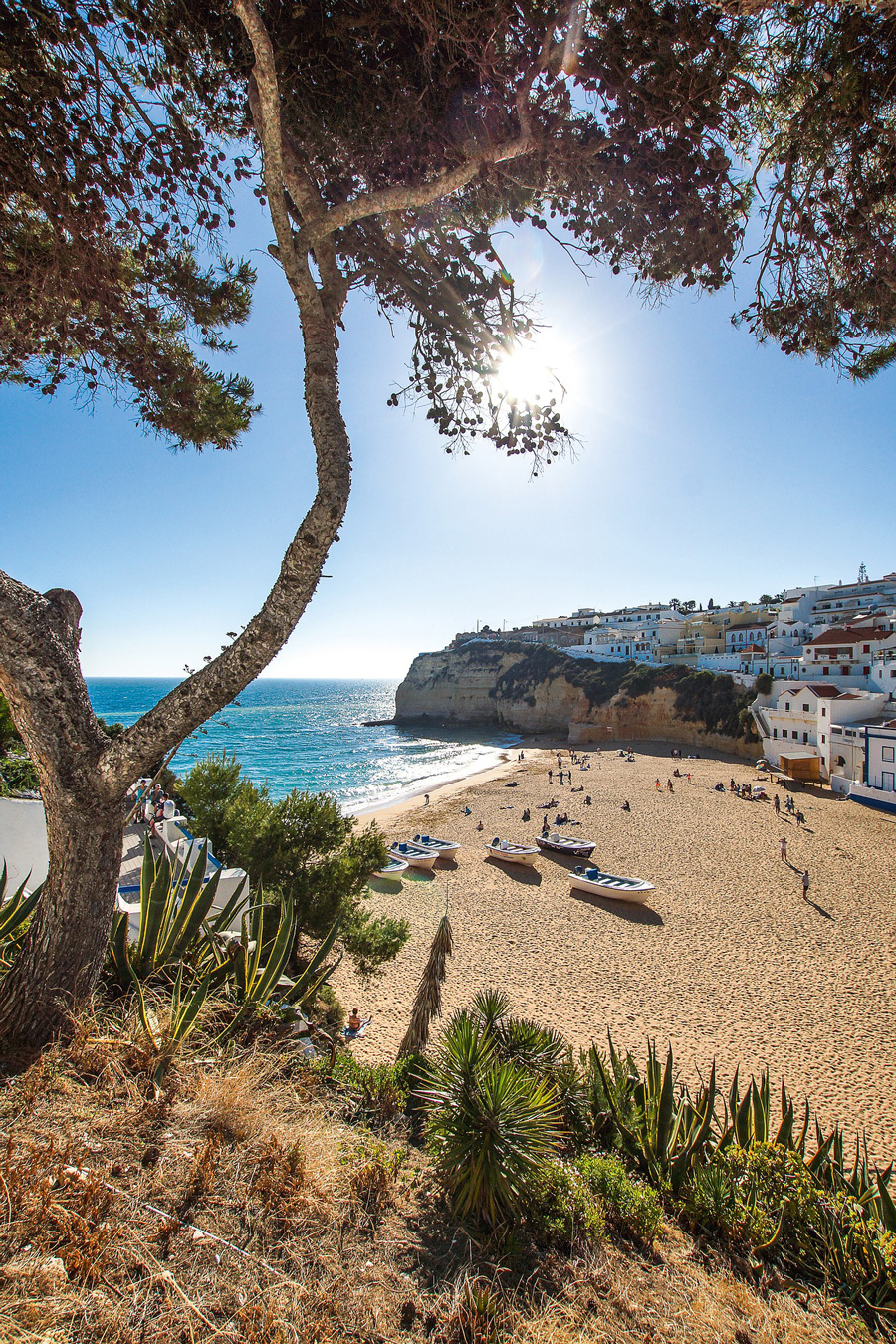 Praia da Miramar
 This beach is stretched on the side of the Atlantic Ocean near to Porto and has plenty of beautiful landscapes to offer. Praia de Miramar is the best alternative for the elderly to spend a crowd-free vacation, as the beach is huge and never gets crowded.
 Praia de Falesia
 A 6 km beach is the Praia de Falesia which is full of red cliffs making it an ideal location to go. This beach has something for everyone from watersports to nightlife. The beach is shallow, which is perfect for kids and seniors with mobility issues, and has also a beautiful natural landscape.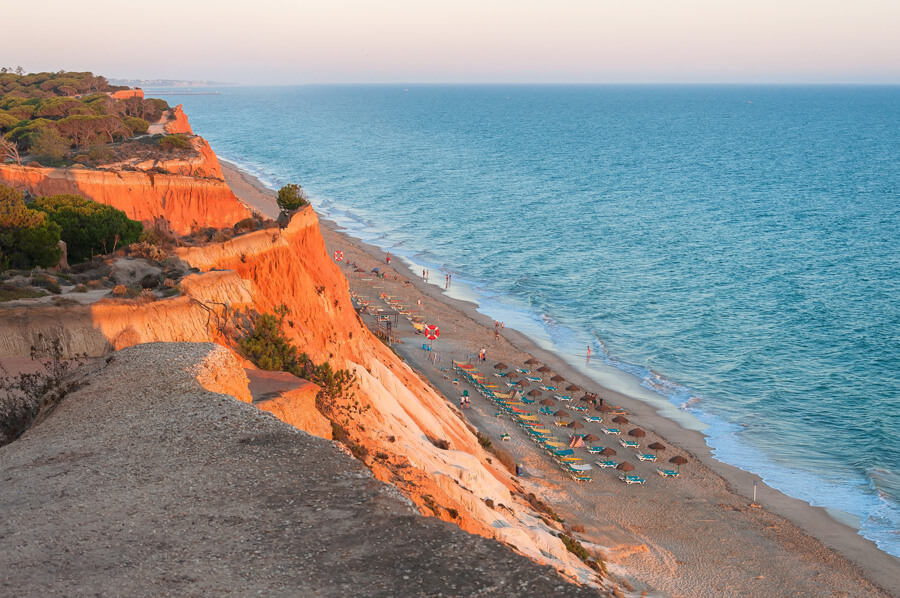 Praia do Carvalho
 Carvalho is mostly a remote beach, which is a proper location for the adventurous traveler. The cliffs and stairs to get down to the beach are steep but totally worth it, as the beach area offers a relaxed atmosphere. Make sure to bring your own picnic, as there are no food facilities.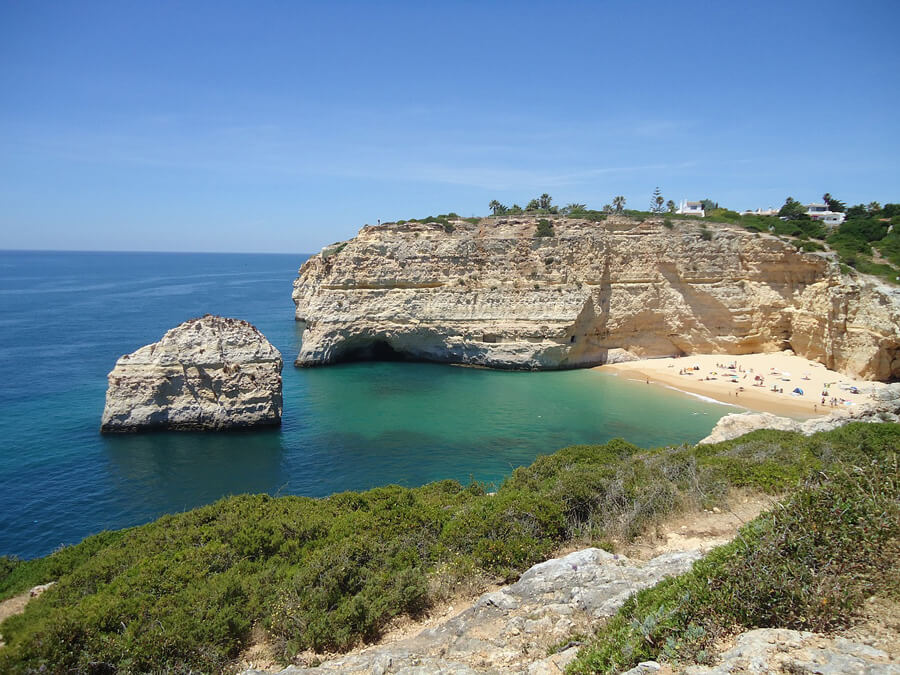 Praia da Ursa
 Last but not least, Praia da Ursa is located in Sintra, where there are fairytale palaces worth visiting. The beach is also situated in a remote area, and you have to walk almost an hour to get there. However, the beauty of the area will reward ad you will experience something different from the other Portugal beaches.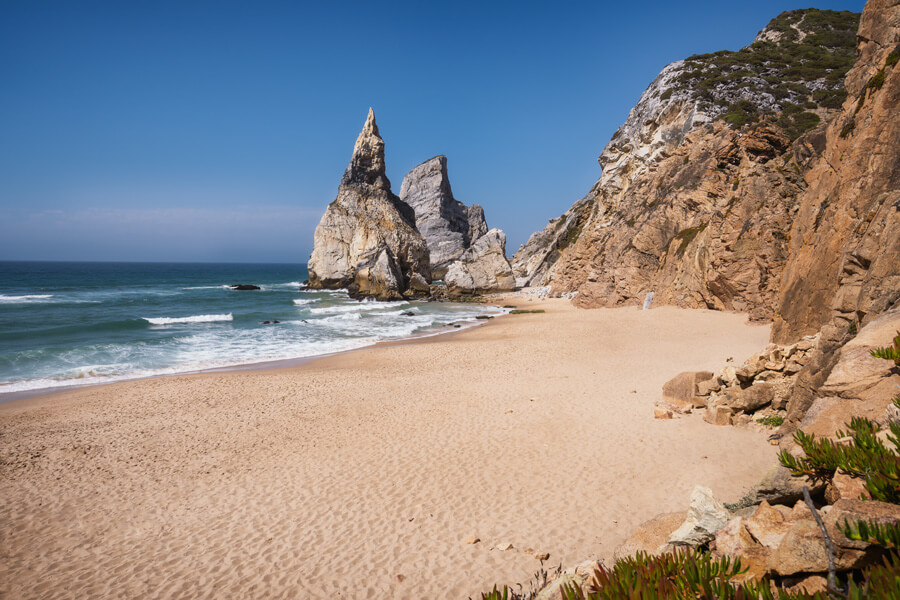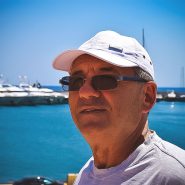 Paris
My name is Paris and I am a 30 year old vivid aspiring traveler in the body of a 65 year old man. My passion has always been going out there and taking things in while exploring the wildness and the magic of the world. I hope you'll enjoy reading my stories.